In this April update, we want to tell you about the newest connection features.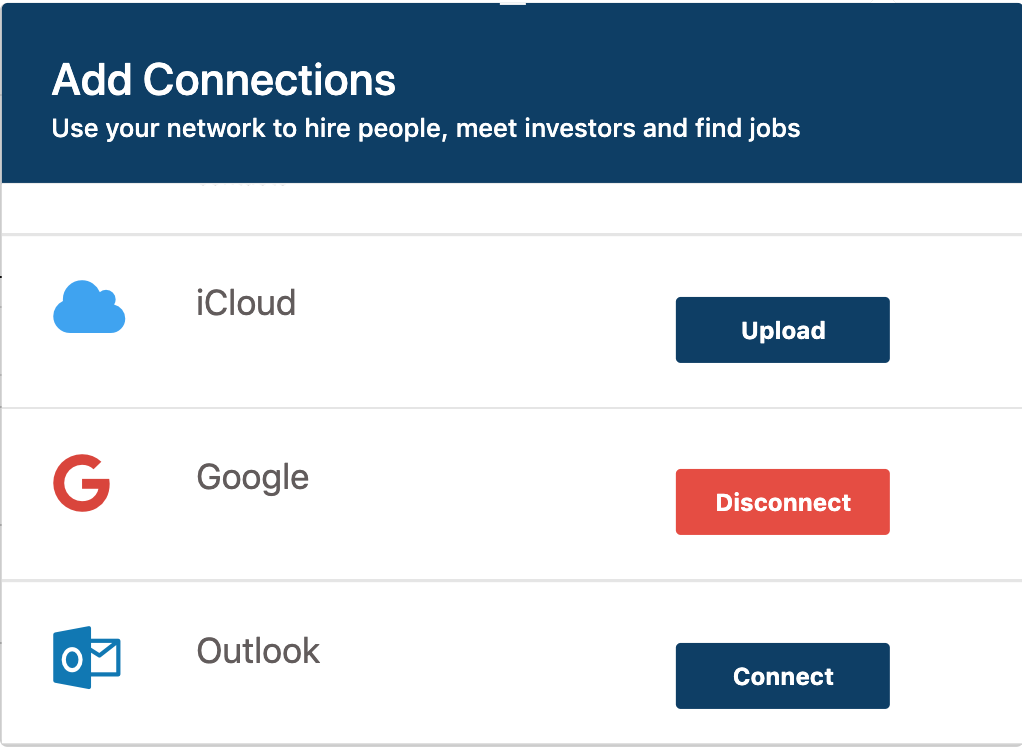 We've released the ability to connect your Office 365 and Google accounts to your 6DOS account. We highly recommend that users connect both of these accounts (if you have both).
The uploading of connections from LinkedIn and iCloud, then the connecting of Office 365 and Google, will power the relationship score. We are feverishly working on the relationship score and look forward to publishing another update soon announcing its initial release.